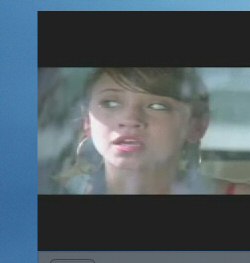 Poker buddy Jim's daughter, the actress Stella Maeve, has a major supporting role in the the movie The Beautiful Ordinary. She appears briefly a couple of times in the trailer that you can see on the link below. This is a teenage coming of age movie. It is more of an art film than the usually run-of-the-mill teen movies, so it might be a good one to see.
The Beautiful Ordinary premiered last week at Los Angeles Film Festival, but the only mention of it that I could find called it a hip chick flick. I have to watch for reviews. Jim told me that it is going into distribution.
It's hard to believe that Stella is the same little ankle biter that used to come to the poker table in her PJ's to say goodnight.
(Stella, I'm sorry about the awful picture. It was the best I could get out of the trailer.)