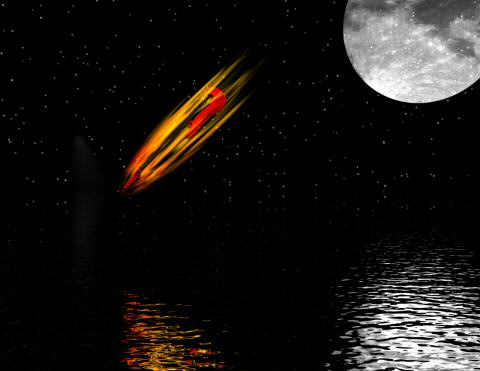 I sold a story to J at SamsDotPublishing about a concert in space. At the end the guitar player loses his fender tele and it falls to earth and is burned up in the atmosphere.
While trying to learn Bryce, I decided that this was the kind of scene that bryce was good at. Since I can't do people, I found a guitar (not a telecaster as in the story, but close) and I showed it bursting into flames as it fell to earth. It took 10 minutes to render when I finally finished it and then Bryce crashed so I lost the working files. The moon is my own work, taken from a Nasa image of the moon. The flames. sky and sea all come with Bryce. Click on the picture above to see the big image.
Here is a closeup of the guitar: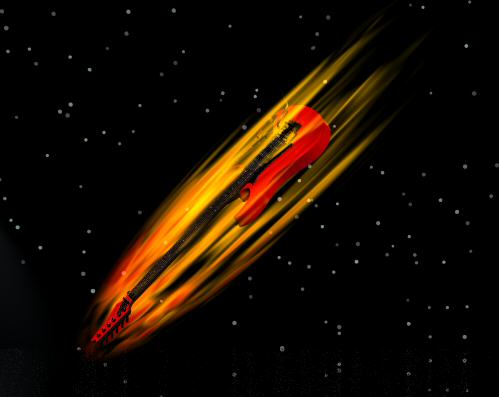 My next step is to get some humans into the scenes. I am searching for Poser or Daz studio models of men in spacesuits. I have very nearly decided to buy the Daz Millenium Dragon so that I can illustrate my Dragon stories. I am not sure, though. I don't want to have the same dragon as in a million other scenes. I would like to learn how to customize the models and perhaps produce my own spaceships and space suits and the other stuff that goes with Daz 3d Studio and Bryce.