This is a picture taken from the same place as the poster picture (circa 1896). It has been a wet spring so it looks like a jungle.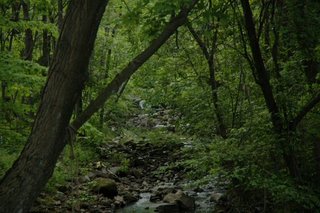 This is a picture of the remains of the dam. There is an access road there now, leading to some houses on the other side of the creek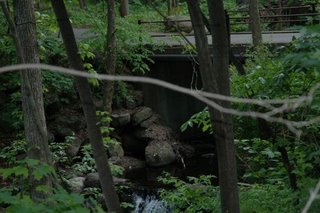 This poor abused white oak is about 200 years old and was probably a young tree when the witch trial occurred.