Archive for October, 2012
Monday, October 29th, 2012

Testing out if I can post from my cell phone. This is tedious. My fingers are too big.
Monday, October 29th, 2012

I received this email alert:

UPDATE TAPPAN ZEE BRIDGE CLOSED TO ALL TRAFFIC

DUE TO SEVERE WEATHER THE TAPPAN ZEE BRIDGE CLOSED TO ALL TRAFFIC UNTIL FURTHER NOTICE
03:46:56PM 10/29/12

It is a good thing that I did not go to work today. Right about now I'd be heading north through Westchester hoping that the Bear Mountain Bridge was still open. If that was not open, I'd have had to go up to Newburgh.
Monday, October 29th, 2012

I went over to Larry's today to get the generator. On the way, Old Mill Road in front of the dam was closed. Larry and I walked down the road on the way back and found that a pipe had burst somewhere in United Water's property and there was a gusher of water shooting up about 50 feet. Very impressive.
Sunday, October 28th, 2012

Near the house where I grew up is a woods. I consider these my woods, although I haven't been there in years. Behind the houses and across the street is an area of steep rocky ground that has no road access so it is has been left wild. It is about 5 acres of trees and cliffs and paths made by the deer. This was my playground growing up. I don't know if the kids still play "army" back there or build clubhouses in the trees, but I remember the place well.

My brother's cats still like to wander back there, and Larry followed one the other day. The picture below is "October" and he is checking out some territory North and a little East of the house I grew up in. Larry takes a nice picture.
Thursday, October 25th, 2012

If you are interested in the latest greatest, you may want to download and install Windows 8. You can get the upgrade for $40. You would need a fast processor, 20 gigs free space on your disk, a DirectX 9 graphics processor, a display that can handle 1366×768 pixels, and at least 2 gigs of ram. (It sounds daunting, but most PCs sold in the last couple of years can meet the minimum.)

There is superstition that Even number Microsoft Operation systems versions are buggy. I remember reinstalling DOS 3.31 after DOS 4.0 screwed up my system. Windows 98 was famously buggy where most version of XP were stable. Nobody liked Vista, but I've been using Windows 7 on a few machines and find it tolerable, even if it is over protective.

Will Windows 8 break the curse, or will we have to wait for 8.1?
Wednesday, October 24th, 2012

NASA's Mars rover Curiosity used its laser and spectrometers to examine what chemical elements are in a drift of Martian sand. It took a before and after photo. The image, converted to an animated GIF looks like Mars has a creepy eye that winks at us. (Or creepy lips throwing us kisses.)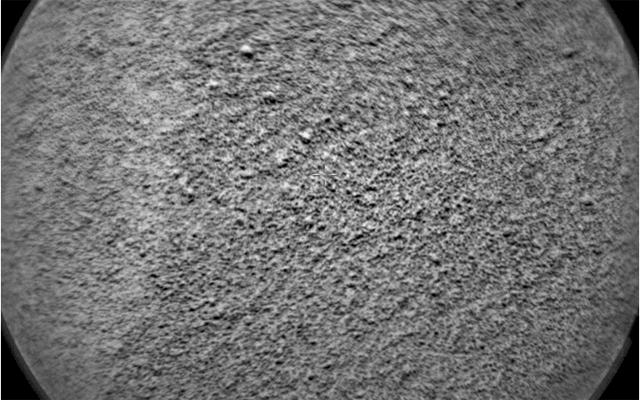 Mars Science Laboratory: Curiosity Rover Collects Fourth Scoop of Martian Soil.
Friday, October 19th, 2012

I saw this on the Nyack Facebook page.

A Pitch for: Nyack The Movie!!!!!!

Here are some suggestions. Pick the ones you like. I was trying to have a little fun, why don't you see what you can do with it. Post your additions.

Anne Marie Knieriem Stader (Annie), Nyack HS Class of '68

Director
1. Spike Lee
2. Gary Marshall
3. John Hughes
4. Woody Allen
5. John Waters
6. Jonathan Demme (Native Nyacker)
7. Steven Spielberg

Soundtrack mainly composed of
1. Four Seasons
2. Patti LaBelle
3. Simon & Garfunkle
4. Curtis Mayfield
5. Beatles
6. Happy Days (Helene Curtis)

Who Would Play Helen Hayes
1. Merle Streep
2. Dustin Hoffman
3. Rosie O'Donnell
4. Cicely Tyson
5. Dakota Fanning
6. Robin Willaims (Helene Curtis)

Who Wrote the Book
1. Harold Robbins
2. Phillip Roth
3. Kurt Vonnegut
4. Harper Lee
5. Thornton Wilder
6. Lenord Nemoy (Helene Curtis)

What Role Will You Play?
1. Narrator
2. Mr. Ardavani
3. One of the hippie hill kids
4. Mr. Traverson
5. That lady on your street who knows everybody's business.

As a Production of
1. HBO
2. AMC
3. IFC
4. 20th Century Fox
5. PBS
6. Nick at Nite (Helene Curtis)

Who Will Play the Librarian
1. Lily Tomlin
2. Rene Zellweiger
3. The Crypt Keeper
4. Merle Streep
5. Marlee Matlin
6. Sally Field (Helene Curtis)

The Major Crime is
1. Stealing nail polish from Woolworths
2. Smoking in the Boys Room
3. Crossing against the light
4. Not paying your library fines
5. Pulling False Alarms
6. Stealing Someones BoyToy (Helene Curtis)

Food Served at the Afterparty
1. Luleich Crumb Buns
2. Paones Meatball Sandwiches
3. Hot fudge sundaes from the Wooden Indian/Traversons
4. Clams from the Hilltop
5. Food from one of Kenny's,, "Doc Ace" block parties
6. Honey Hams Buffets (Helene Curtis)

Theme Song
1. Dancing in the Streets
2. The Kids are Alright
3. Downtown
4. Stairway to Heaven
5. Yesterday
6. Cheers theme song (Helene Curtis)

Format Shot In
1. Cinerama
2. Black & White
3. Claymation
4. 3D
5. Flip Cam
6. Musical (Helene Curtis)

Title of the Movie
1. Town Without McDonalds
2. Lots of O'Briens
3. First Exit Off The Bridge
4. The Day the Engine Died
5. Sleds Along the Hudson
6. Any Which Way But Out
Thursday, October 11th, 2012

I have not gone anywhere in quite a while. Erica and I used to escape on Sundays. In the Summer we went to flea markets and in the Fall we went to Apple Country. Now we stay home and watch the chickens.

I miss my Fall fresh apple pie and hand picked apples. The interactive map of New Hampshire in the link below made me think of past years enjoying the fall colors up and down the Hudson Valley.
Wednesday, October 10th, 2012

A dead tree on the border of our property fell down. This tree had been hit by lighting years ago and the bottom 30 feet has been rotting away ever since. It fell, barely missing the new tool shed and taking out Erica's roses.

It took down the new fence that I put up to keep the chickens in the yard. It did not take long for the chickens to figure it out and make their move. They crossed into the neighbor's yard and ran down near the road where they stopped traffic. They crossed over into the next neighbor's yard digging up grass and foundation planting leaving a path of destruction.

I got home and cut away the bottom of the tree and cleared some room to put in a new section of fence.

Here are some pictures that Erica took.
Wednesday, October 10th, 2012

I am rated #2,500 in the new Amazon Author Rank system for Science Fiction. This means that out of all the millions of SF authors, I am at #2,500. I don't know if this is good or bad or a mistake. I don't even know how many SF authors there are on Amazon.

I wonder what other authors are getting. I don't see where it is listed on the main website.

If I were in the top 100, I would get listed on a new top author's page, but otherwise I doubt that this does anything for me.
Sunday, October 7th, 2012
I bought a few bottles of Dead Guy Ale for the season return of "Walking Dead" next Sunday night on AMC. I hate zombies but I find this show compelling. Next Sunday I will be sipping Dead Guy Ale while rooting for the dead people.
Monday, October 1st, 2012

Ward spent a day up in Toronto on the set of the new Syfy series Defiance . He is friends with the husband of Julie Benz, who is one of the new show's stars.

The show will appear late this Fall or next Summer on Syfy, and I hope that they have a long run.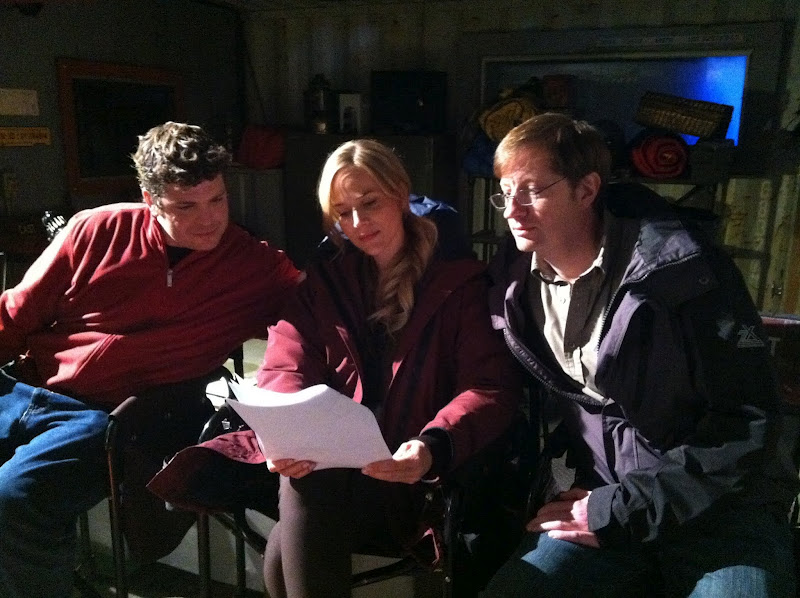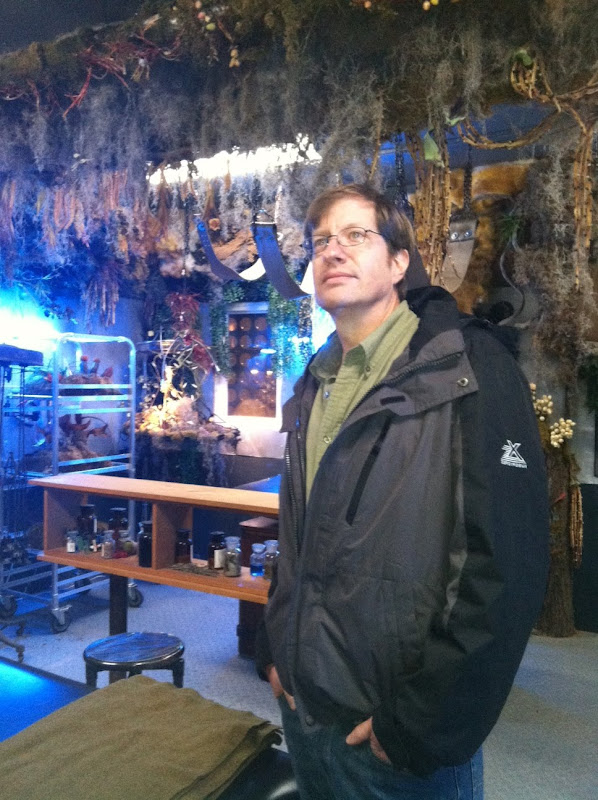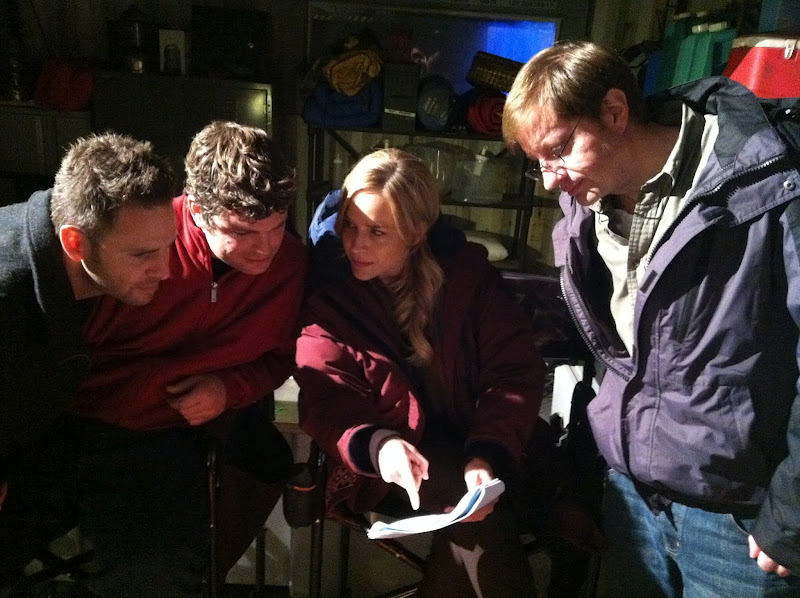 Monday, October 1st, 2012

This looks like fun. I hate zombies, but the Walking Dead has me hooked. I can't wait for the obligatory zombie massacre (pronounced mass-a-kree ala Arlo) in each new episode. I am looking forward to the 14th.

The Bayou is a good Blues/Zydeco joint in Mount Vernon, but it is a bit too far for me. I'll have watch it at home and Drink "Dead Guy" beer, if you can still buy it.