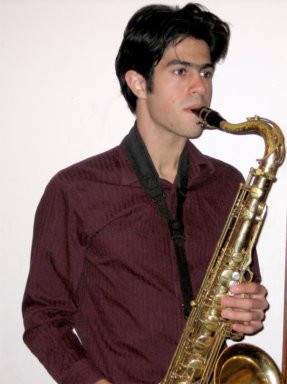 My friend Eric Parker has been emailing and calling everyone he knows.
His son Ari got into Harvard (as well as Dartmouth, Brown, Columbia, Cornell, and about 10 other schools).
That's Ari on the left. He's a good kid and jams on the Sax with his Dad and my brother when they perform in Nyack.
Eric could not be prouder.
Congratulations Eric….
and, oh yeah, congratulations Ari.