Erica and I went down to the Lincoln Park airport. Erica is a pilot and had to look at a plane.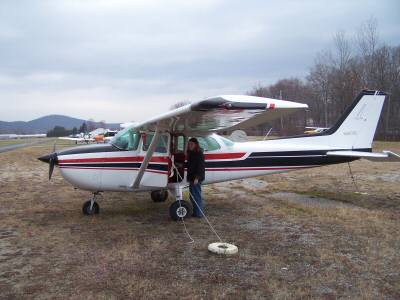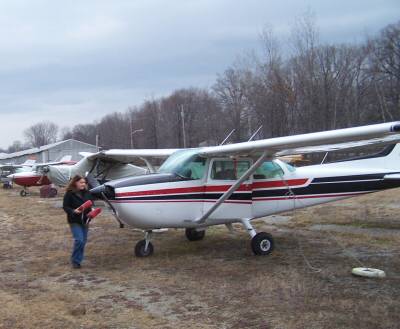 We passed this sign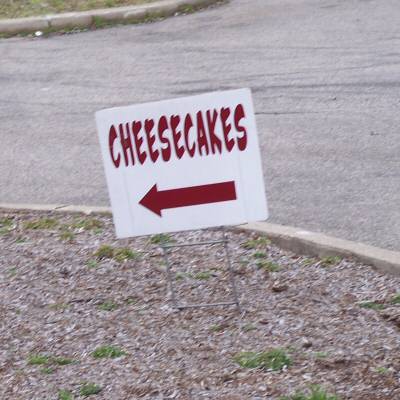 and we followed the signs to a warehouse in an industrial area.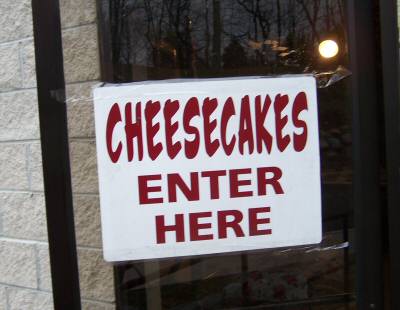 Where they sell frozen cheescakes! They only do it for a feww weeks around the holidays. They are hardly ever open to the public.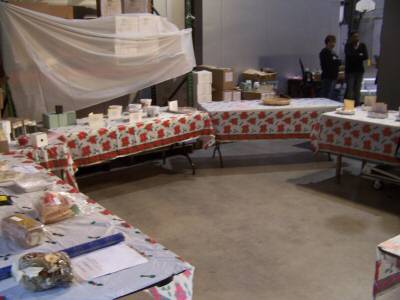 The place is Ashley's Farms and they supply fancy cheesecakes to NY city high end restaurants and also to fund raising groups. They make the cookie dough for David's Cookies.
Erica and I stocked up on a large number of cheesecakes and dough for Christmas.
---
3 Responses to "The Secret Cheesecake Warehouse"