We cut down our tree last week up in Battenkill, NY. I forgot to bring the camera. Today, Erica cleaned up the living room and we put up the tree.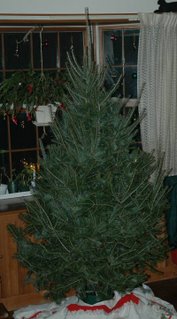 I put the candle lights in the windows. I tried to take a picture, but it's not so good.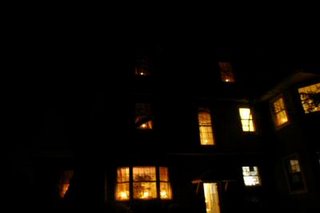 Justine, Erica's sister, sent us three huge boxes of stuff. There were 5 laptop computers. Justine goes through them and three of the laptops were even better than the one I've been using. One of them will replace Erica's desktop. One of the others is a very cute little Panasonic that has a tiny keyboard with Chinese (Japanese?) characters on it, but windows loaded up in English and I didn't have any real problem with it except the keyboard is very cramped.
---